Carrie Underwood Layered Hairstyle with Side Swept Bangs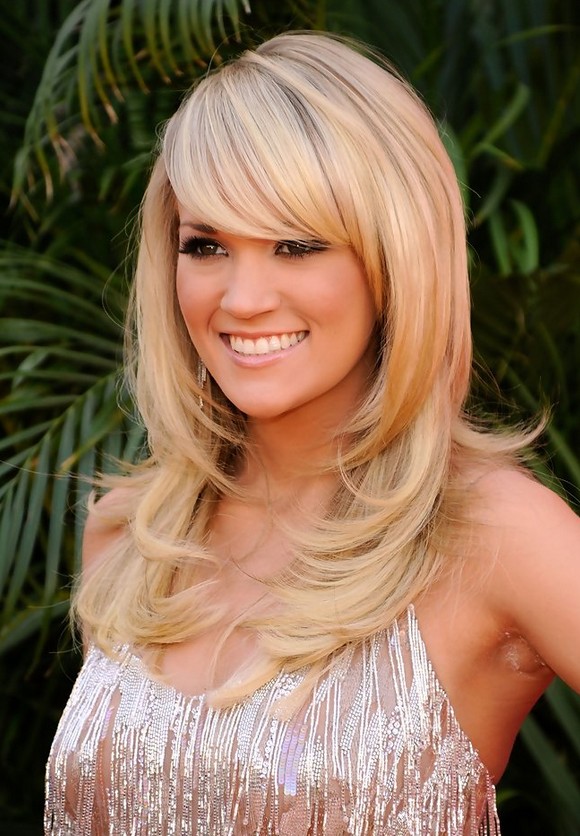 Cute layered medium blonde straight hair style for women
In this image, Carrie Underwood gives us a lesson in how to wear a heavily layered look well.
The layers begin below the jawline which flatters the face and leaves her with the option of tying the lengths back if she wants. These layers work so well because the hair is sleek and polished.
The side parting allows for lots of volume on the top of the head and a generous fringe which just grazes the top of the eye, a great length for those with a high forehead, if you are looking for a simple easy daily hairstyle, this layered cut is for you.
This medium length hair style is great for oval, square, round shapes faces.