Amazon Prime Day 2016: 7 Things You Need to Know For The Big Day
If you're counting down the days until Black Friday, then you might be interested in Amazon Prime Day 2016. If you're an Amazon Prime member, then better get your credit cards ready. On Tuesday, July 12th, Prime Day starts at midnight and it gives Prime members a chance to get some great bargains. Unlike in stores, Amazon will keep adding deals, every five minutes according to their website. Check out this list to get all of the answers to your burning questions.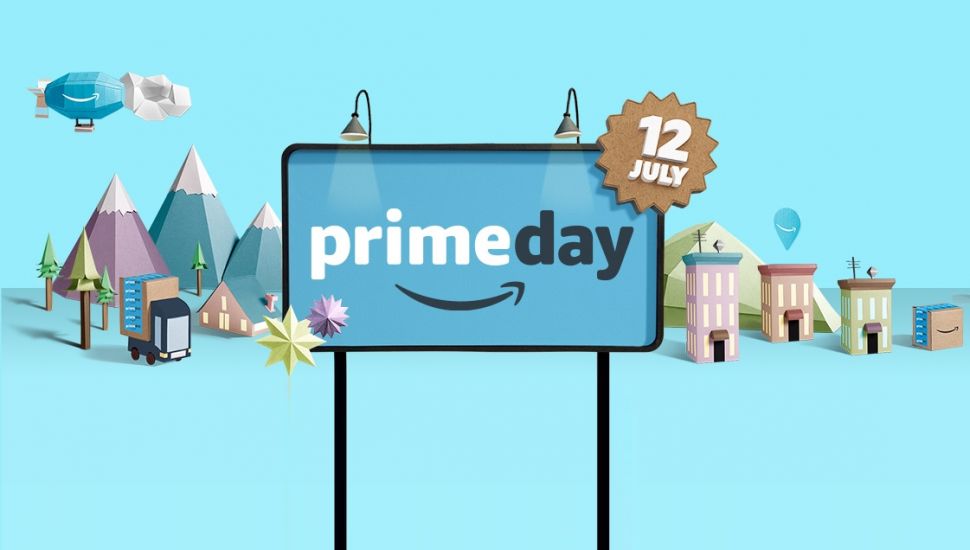 $100 Amazon Gift Card Sweepstakes /Free Giveaways
Prime Day 2016 is the Biggest Amazon Event Ever, with over 100,000 Deals Exclusively for Prime Members Worldwide on July 12.
Q: The Date of Amazon Prime Day 2016?
On Tuesday, July 12th, Prime Day starts at midnight and it gives Prime members a chance to get some great bargains.
Q: Is this the first Amazon Prime Day?
A: Actually, it's not. Amazon held their first Prime Day last year in 2015. However, the results weren't as spectacular as everyone had hoped. The deals actually weren't that great and people were disappointed. One of the reasons was the lack of sales. That's why the company decided to add sales every five minutes to give customers a better chance of getting what they want.
Instead of having a ton of deals on the 12th, Amazon has deals this entire week. Today, the theme is summer entertainment. Some of the deals going on currently are the entire James Bond film collection at over 50% percent off and a Hisense 32-inch TV going from 169.87 to 119.99.
Q: What If I Don't Have Amazon Prime?
A: Then get it or at least get the 30-day free trial. Getting the 30-day free trial will allow you to participate in Amazon Prime Day without actually have to pay for a month. After a month, make sure to cancel the subscription or it will charge you. If you still want Amazon Prime after, then don't do anything.
If you subscribe the 30-day free Amazon prime membership, also you can get the discount on the Amazon Prime Day 2016, and you can cancel your membership any time! Click here to get your FREE TRIAL!
Q: What Are Some Of the Best Deals?
A: Well, I hate to break it to you but we don't really know. Amazon is keeping it pretty hush about what they will be including in the sales and what won't be included. This could be a great sale if you're a parent though because according to what was posted on Amazon's website, there will be toy deals every day.
I'm not a parent but I know that my parents hated buying expensive toys my brother and I would get sick of. That's why buying toys during this sale could be a great way to save money. Plus if you really need or want to get a headstart on your Christmas shopping, this could be an awesome opportunity to buy that special toy or gift for your loved ones.
Q: How Can I Keep Up With All The Amazon Prime Day 2016 Deals?
A: I can imagine that most of you aren't going to sit there and refresh your browser every five minutes. If so, then it will be a long Amazon Prime Day for you. If not, try downloading Amazon's app for your phone if you don't already have it.
The app has a lot of great features for Amazon Prime Day. Say, for instance, you really want to get a new TV or Bluetooth speakers and as we all know, electronics sell out really fast. The Amazon App will notify you so you can track when there's a new deal coming out which is great for that exact scenario. The app also allows you to get notifications when the deal is about to start so you can be ready for it. If you're participating in the sale, then downloading the app is a must for you!
Even the Vice President of Amazon Prime, Greg Greely know the benefits, "Even with this massive selection we know many of the Prime Day offers will sell out, so members should download the Amazon shopping app to receive notifications on their favorite deals." You heard the VP!
Q: How Do I Know I'll Get The Best Deals?
A: This is a pretty tough question because you don't know. Unless you have that one particular item you're searching for, you won't know if you're getting the best deal. On this page, you will know the upcoming deals before they even start.
The best way to ensure that you get the best deal is to compare the prices with other stores. However, that is an awful lot of work so if you really want something, go for it. It's a once a year sale and if you have the chance to splurge, then do it because you'll regret it if you don't.
Q: What's The Catch? Where Are All These Deals Coming From?
A: The only catch is that you must be an Amazon prime member. If you're not, then you won't be able to receive any of these deals and it's just that simple. The deals are coming from a multitude of different companies and are said to be a huge improvement from last year.
Some customers were especially frustrated because of some of the ridiculous sales. One of the most hilarious and slightly unnecessary sales from last year was a bargain on a gallon of lube. That's why this Amazon Prime Day has such traction behind it. Amazon is really trying to make this year's Amazon Prime Day a success instead of becoming a mockery.
Q: What If I Don't Want To Buy Anything?
A: Luck for you, because Amazon must have been thinking of that idea too. For Prime Day, Amazon has come up with a few sweepstakes that members can participate in. Check out the sweepstakes below.
Prime Day-Prime Photos Sweepstakes: "Upload a photo for a chance to win $5,000 in Amazon.com Gift Cards. NO PURCHASE OR AMAZON PRIME ACCOUNT NECESSARY. Must be a legal resident of the 50 US or D.C., 18 or older. Limit one entry per person and Amazon.com account or e-mail address. Sweepstakes ends 7/12/2016."
Prime Day – Prime Music Experiences Giveaway: Here's the best thing about the giveaway, "NO PURCHASE OR PAYMENT OF ANY KIND IS NECESSARY TO ENTER OR WIN THIS GIVEAWAY. A PURCHASE WILL NOT INCREASE YOUR CHANCES OF WINNING."
Here are the rules for Prime Members, "Entry Method #1: Existing Amazon Prime members who are eligible for digital benefits will automatically receive one (1) entry per day when they stream a song from one (1) of the following twelve (12) eligible Prime Music Playlists (as outlined below) for a minimum of :01 second during the Giveaway Period from their Amazon.com account using any compatible device including wireless home speaker systems, smart TVs, Fire TV, video game consoles, PCs, laptops, tablets, mobile devices, and Alexa Voice Service compatible devices (e.g., Amazon Echo, Amazon Dot, Amazon Tap)."
Hopefully, this guide will make your Amazon Prime Day a little less stressful and help you save some money. May the deals be ever in your favor for this Amazon Prime Day!