24 Beautiful 'Nude' Color Looks
Are you someone who's afraid to go out in the nude? No, we don't mean naked. We mean wearing the color "nude".
If so, we kinda get where you're coming from. While some women think that nude is a bit too bland, others feel like against their skin tone, they can look pretty washed out.
$100 Amazon Gift Card Sweepstakes /Free Giveaways
It's a good thing that you're reading this because we're about to debunk both theories. Nude is actually a really great color to wear in so many ways. Therefore, it would be a shame to not try at least one (or 10) of these fabulous nude looks.
You're about to see why…
1. Nude kimono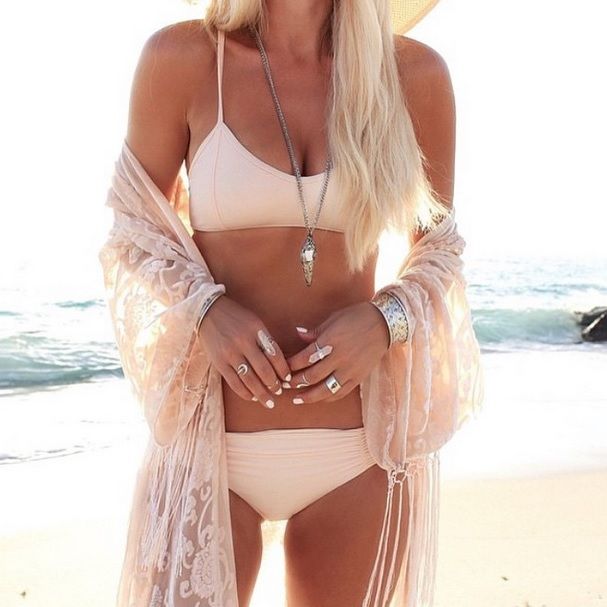 The nude bikini is pretty amazing but what we really want you to hone in on is the nude kimono. Yes, you can wear it with swimwear, but you can also wear it with a sundress, a crop top and shorts or jeans and a tank too.
2. Nude makeup look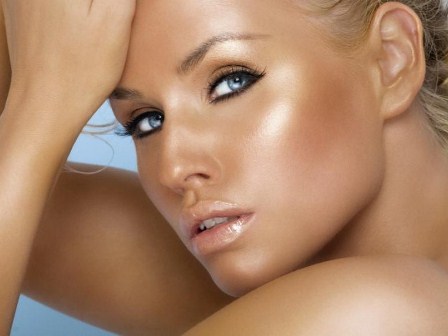 As far as the kind of makeup that's in season right now, it's all about the nude face. When it comes to cosmetics, as you can see, sometimes less is actually more.
3. Nude underwear
Nude underwear is one of the best things to happen to women. We say that because it's the best color to wear under white clothing.
4. Nude skirt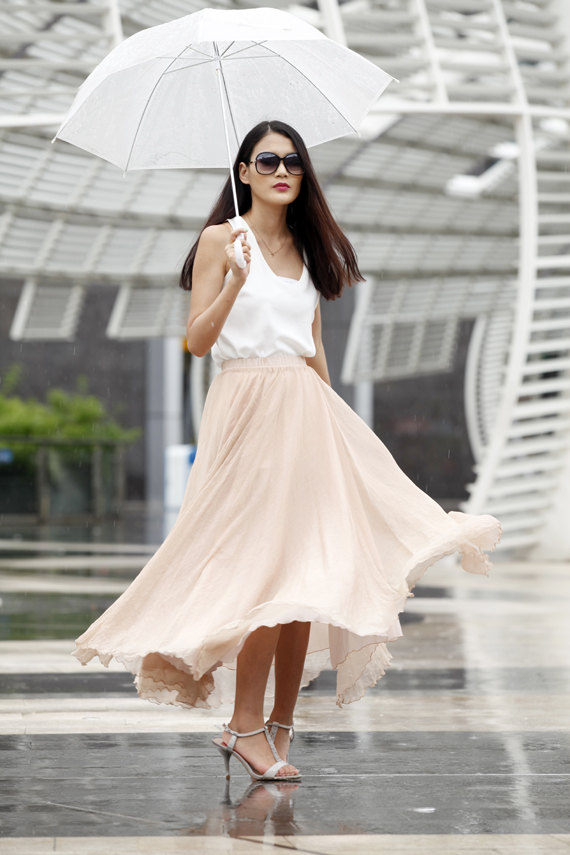 This nude maxi skirt is precious. Our only recommendation would be to nix the white tank and go for a color that is much brighter. Louder, even.
5. Nude pants
You're gonna look so good in a pair of nude skinny jeans. Especially in the fall if you decide to complement them with all neutral colors.
6. Nude trench coat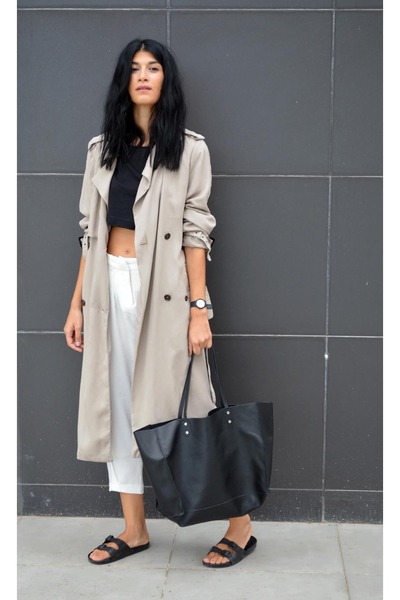 This is probably one of the most classic ways to wear nude: a nude trench coat.
7.  Nude oversized sunglasses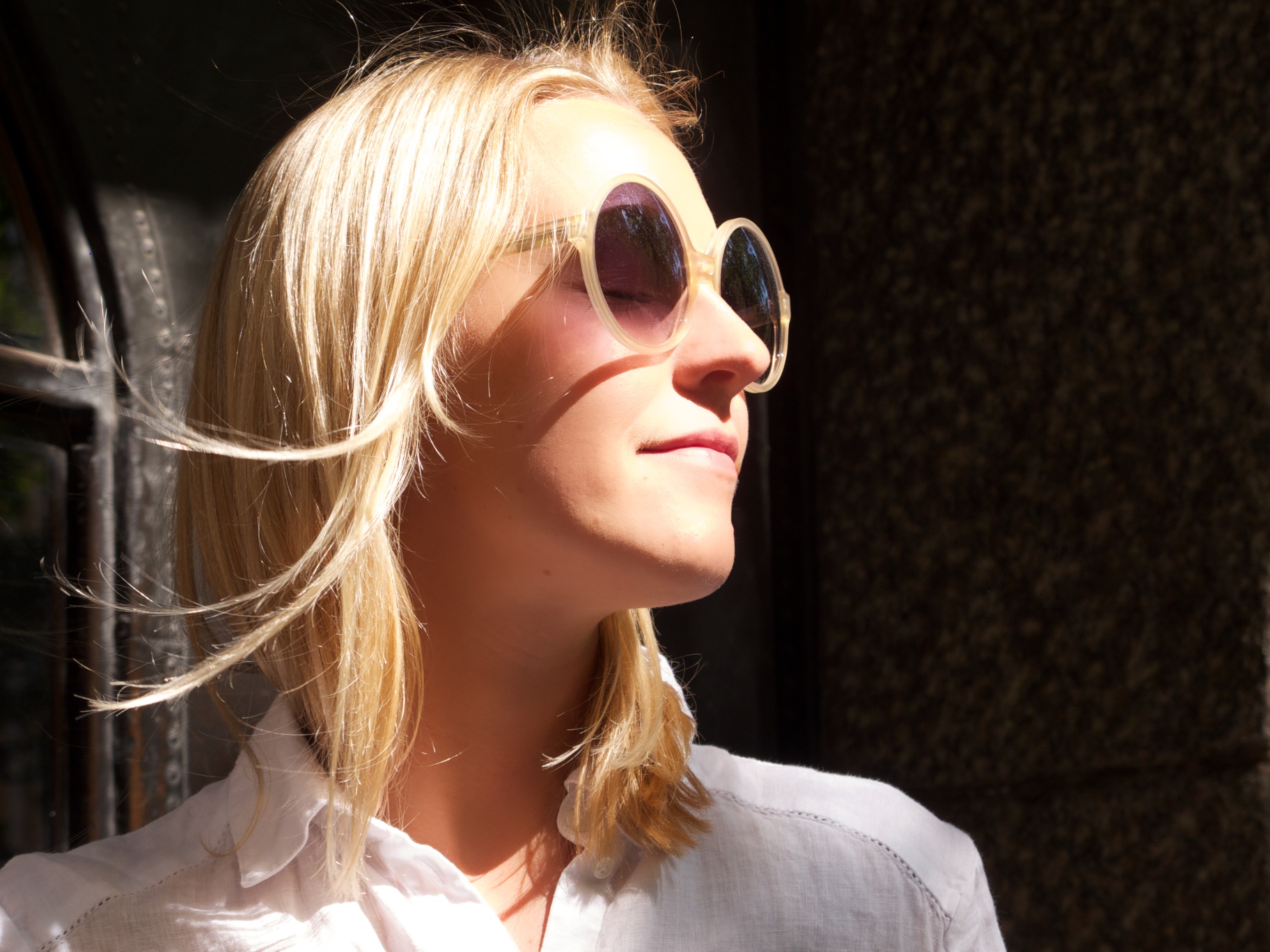 Are you in the market for a new pair of sunglasses? If so, make sure that they're oversized (a popular trend right now). Then look for some that come in nude frames. They'll go with any and everything that you have in your closet.
8. Nude fringe purse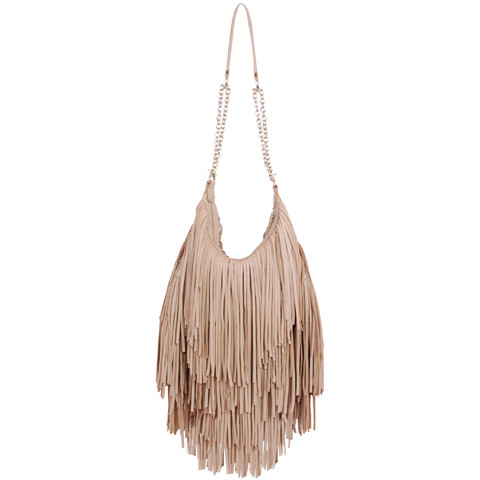 Speaking of something on trend that goes with everything, always while you're accessories shopping, don't forget to look for a nude fringe purse. It's super Boho chic.
9. Nude short sleeve mini dress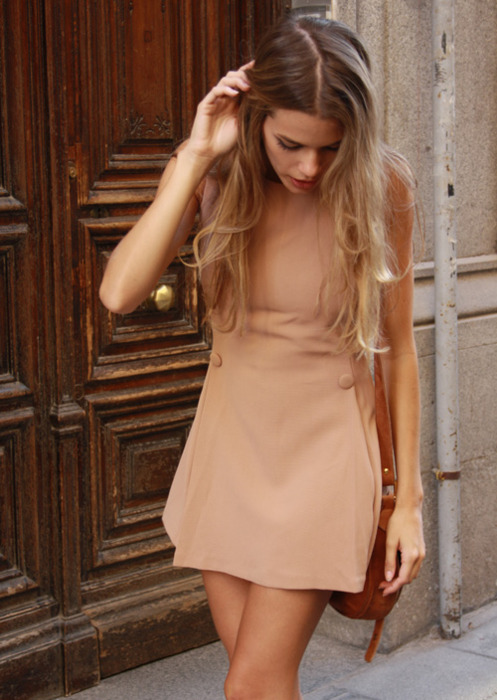 One thing to keep in mind when wearing a nude mini dress like this one is to have fun with your jewelry and shoes. Being that your dress is neutral, don't be afraid to take color risks when it comes to everything else that you have on.
10. Nude cardigan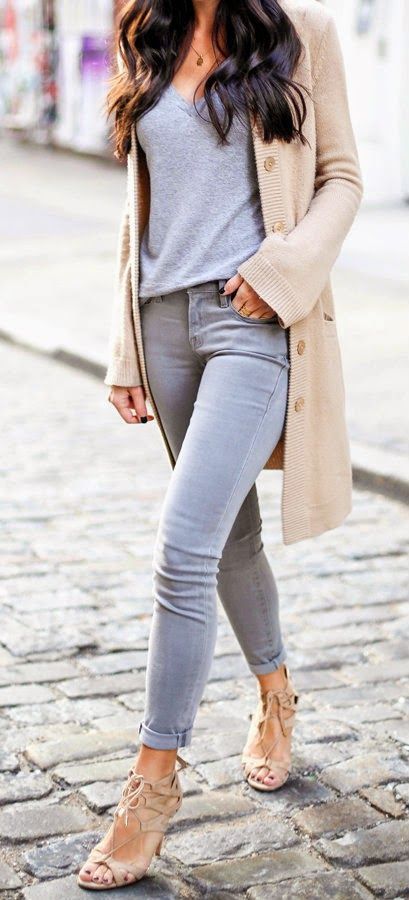 You've gotta love a nude cardigan. It looks so warm, cozy and inviting.
11. Nude lips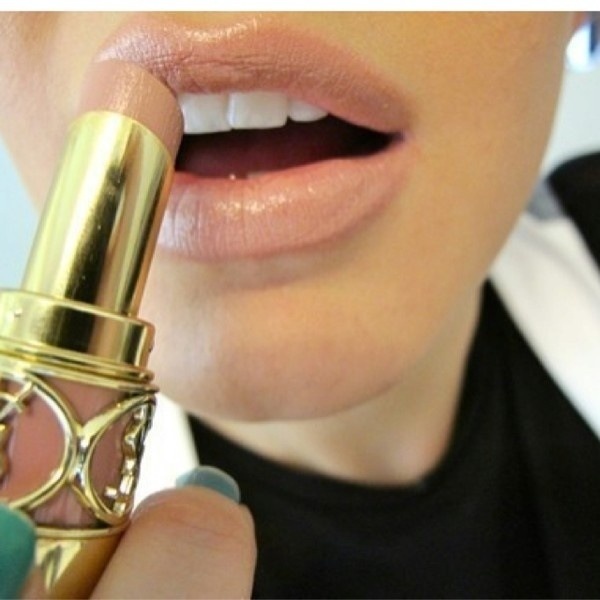 If you're the kind of woman who really likes the play up your eyes, complete your make-up face with a nude lip. It's the perfect complement.
12. Nude sequin dress
Did you ever think that nude sequins could look this good? Yeah, until we saw this dress, we didn't either.
13. Nude patent leather pumps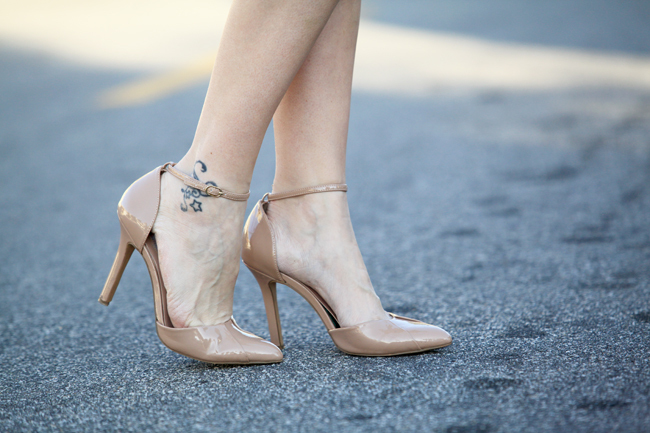 One of the best things to happen to a corporate look is the nude patent leather pump. It's how to bring sexy and conservative together in one look.
14. Nude manicure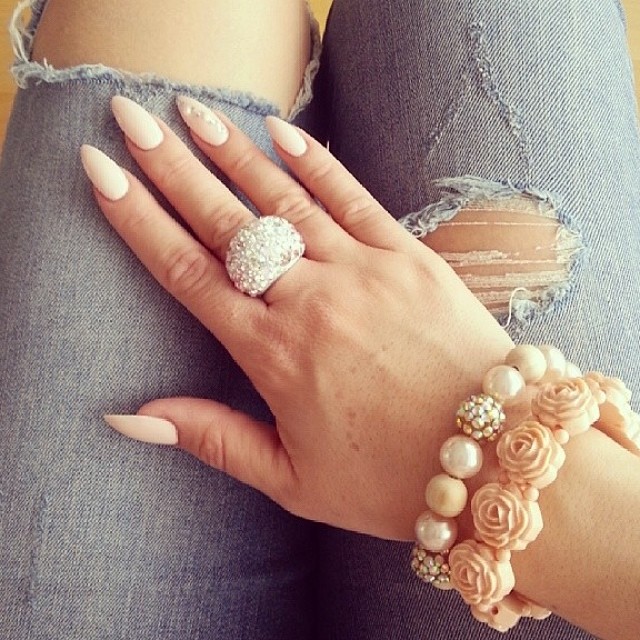 This is so understated and yet so attractive all at the same time. Whether your polish comes in all nude or you decide to get a nude-colored French manicure, your hands are going to look absolutely amazing.
15. Nude short sleeve dress
Here's another kind of dress in the color nude. Just wanting to show you other ways to pull a nude dress off.
16. Nude floppy hat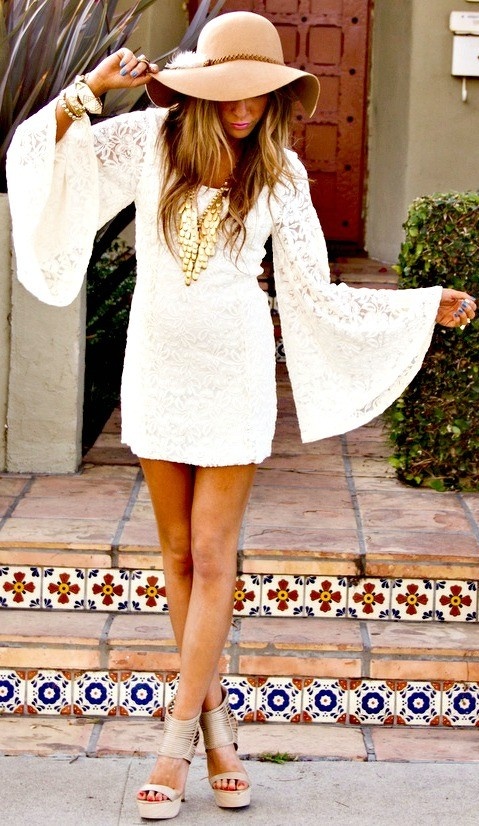 This season, every woman should have three floppy hats: a black one, a while one and yes, a nude one.
17. Nude pearls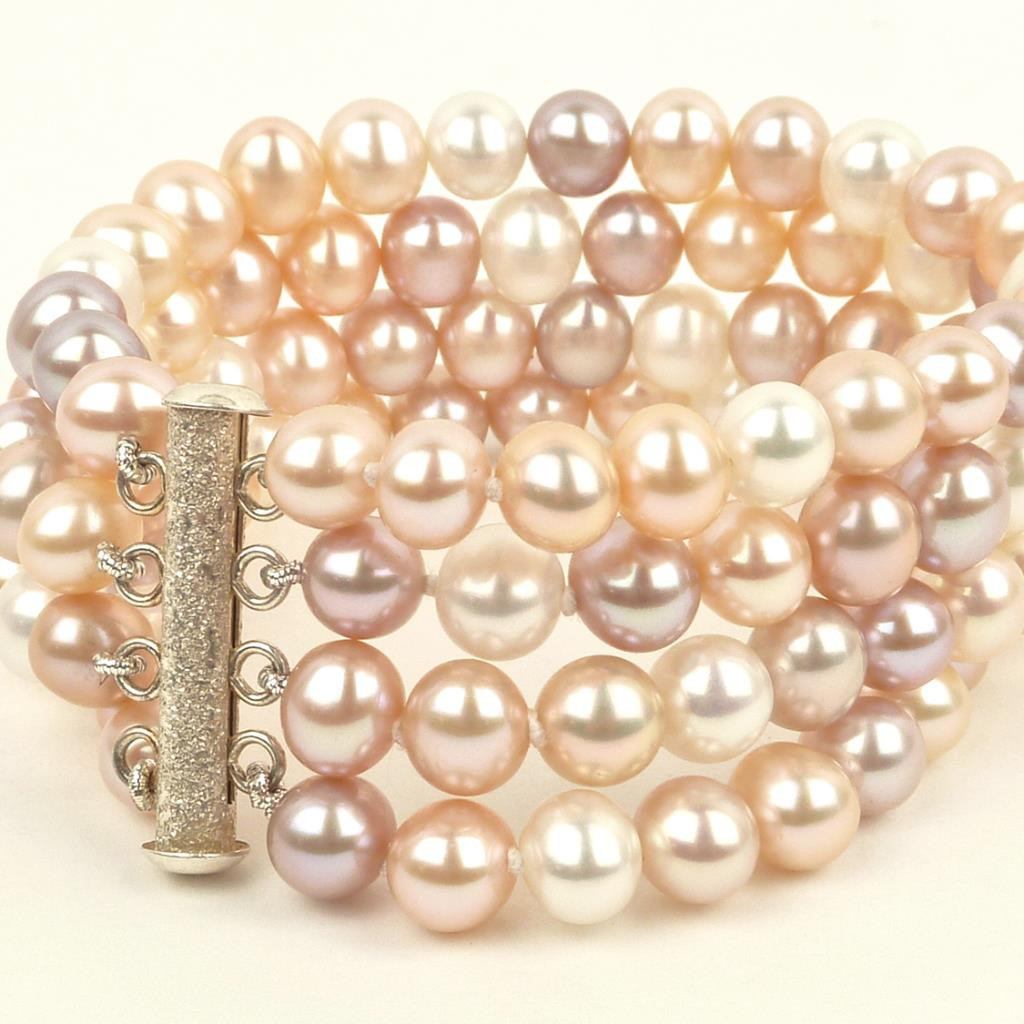 Pearls are a big jewelry trend right now. As you can see, they come in lots of shades other than white. One of the most brilliant ones being nude.
18. Nude wide pants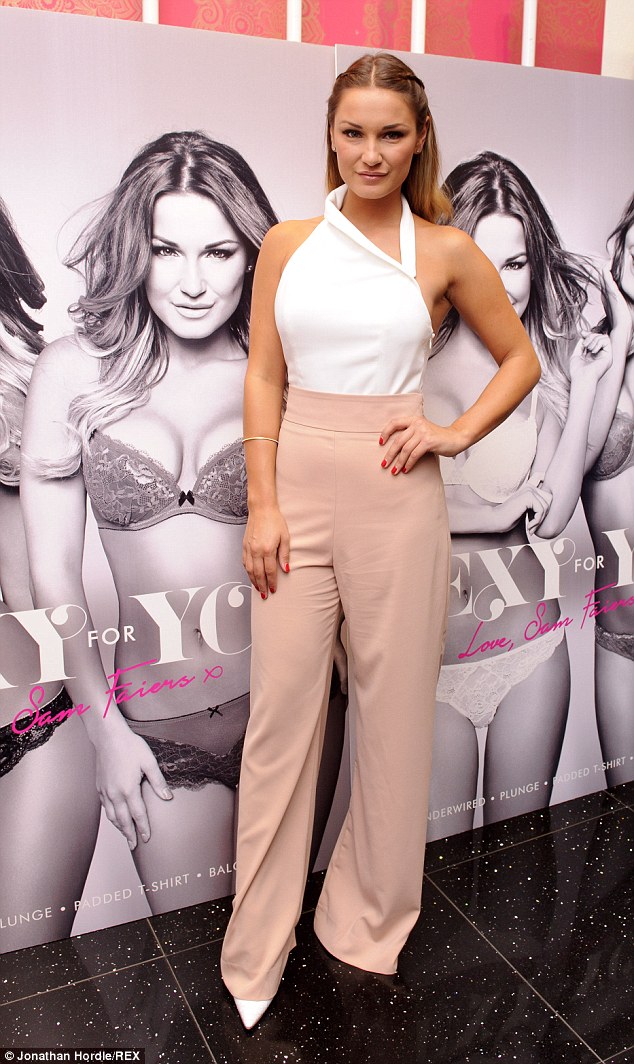 We really like these high-waisted wide-leg pants. It's the kind of pant (and color) that works well for a woman of any age.
19. Nude turtleneck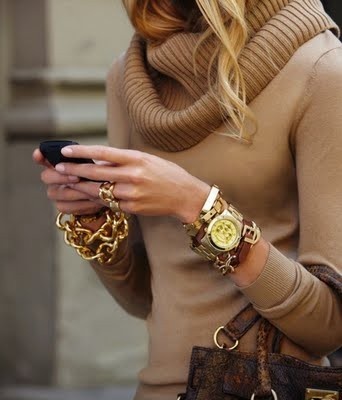 Who said that just because it's cold outside and you have to bundle up that you still can't look super sexy while doing it? Get a fitted nude-colored turtleneck and people will find themselves staring at you as you walk by.
20. Nude gladiator sandals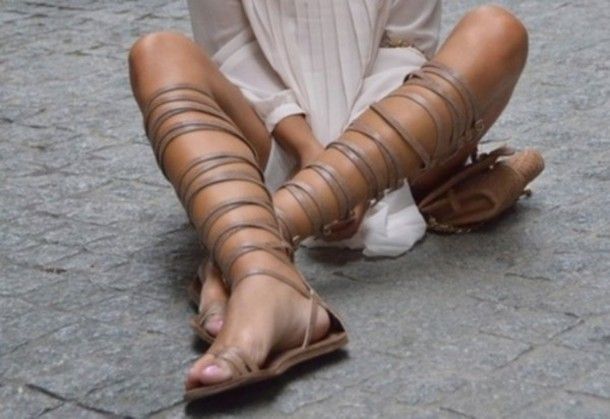 Gladiator sandals are a must-have this year. And while black is nice, nude is hot. (We recommend going with hot!)
21. Nude sweater dress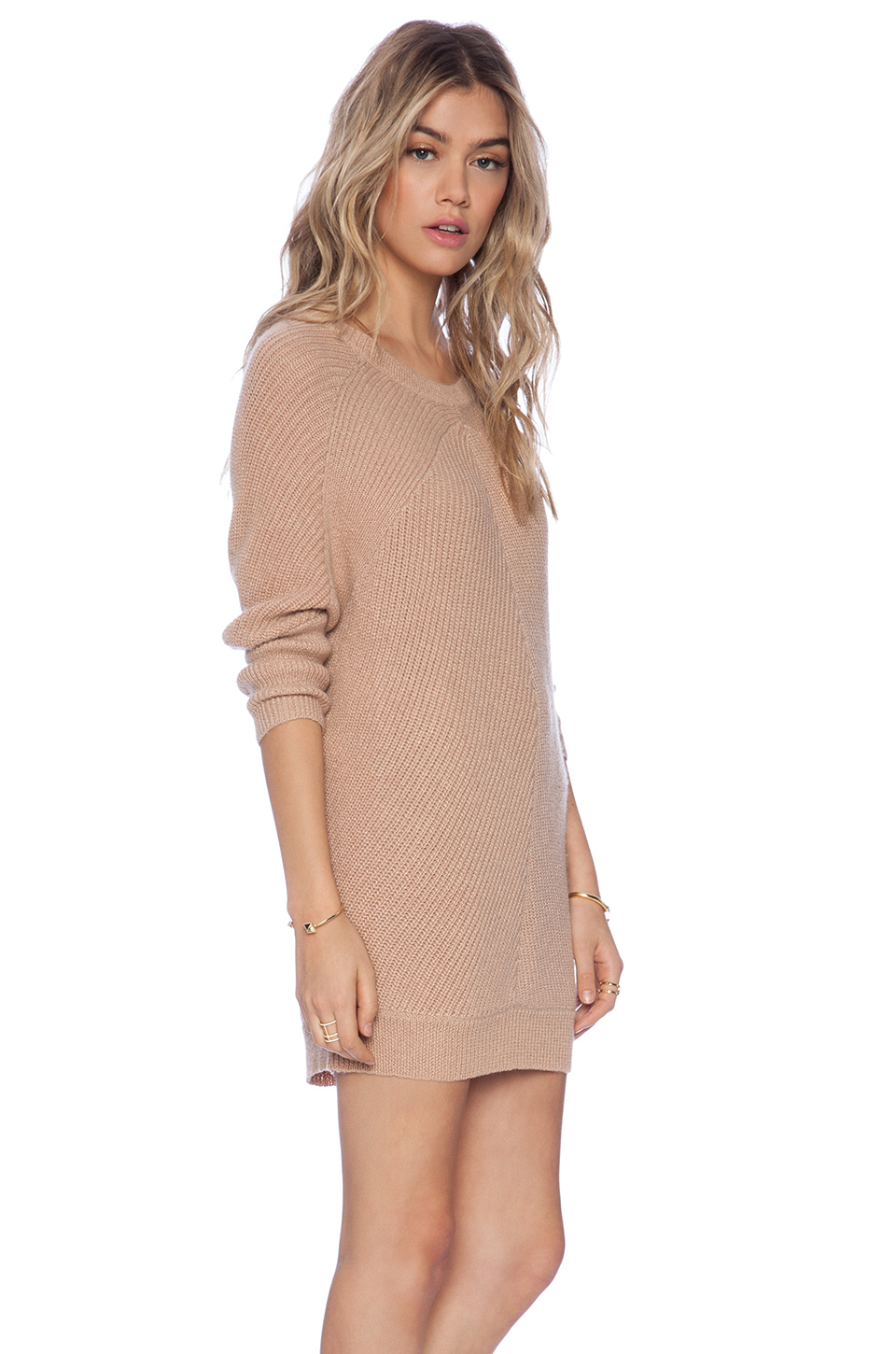 This is another seductive fall and winter look—and color. A nude sweater dress is…everything.
22. Nude booties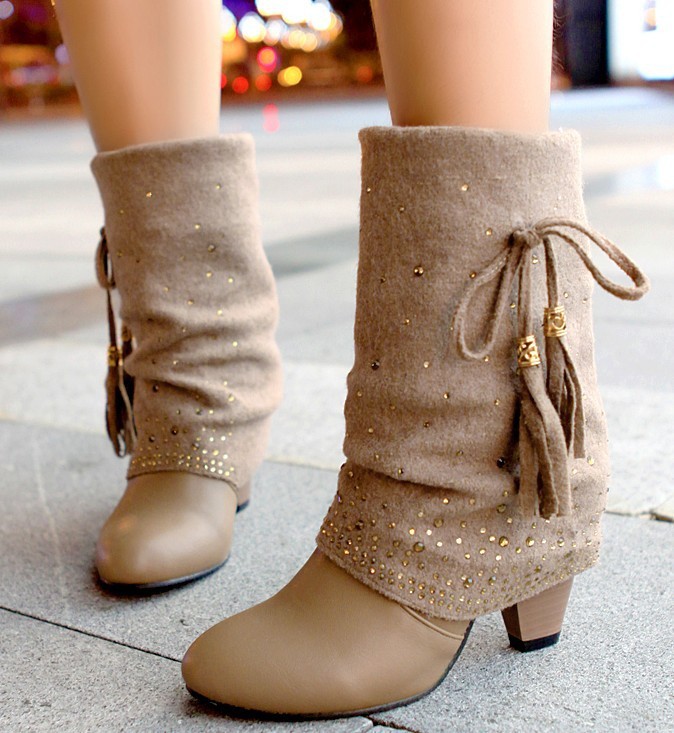 Too cute! In fact, the only thing better would be to look for a pair of nude booties with fringes on them.
23. Nude sheer dress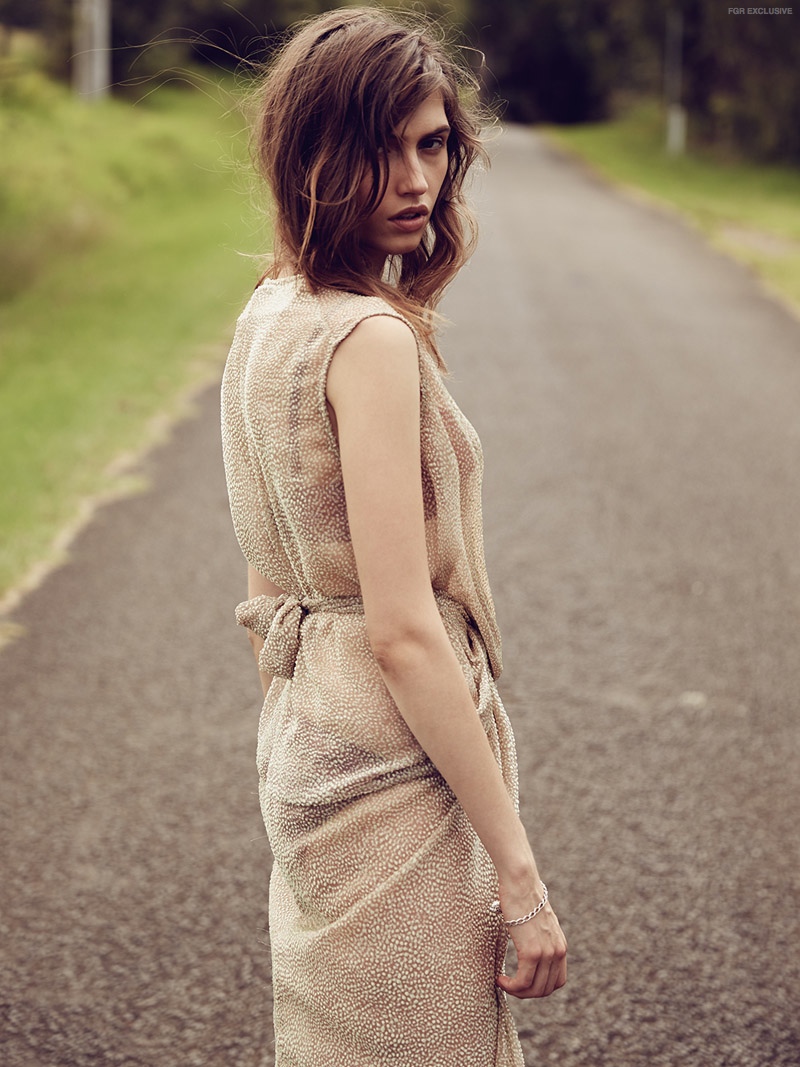 If you're confident in your body, first "congrats!" That's awesome. You are the perfect woman to get a nude sheer dress like this one and then really set the look off with some black underwear underneath.
24. Head-to-toe nude
Wearing all one color, from head-to-toe, is also a big trend. And yes, you can pull it off. Even in a shade of nude.